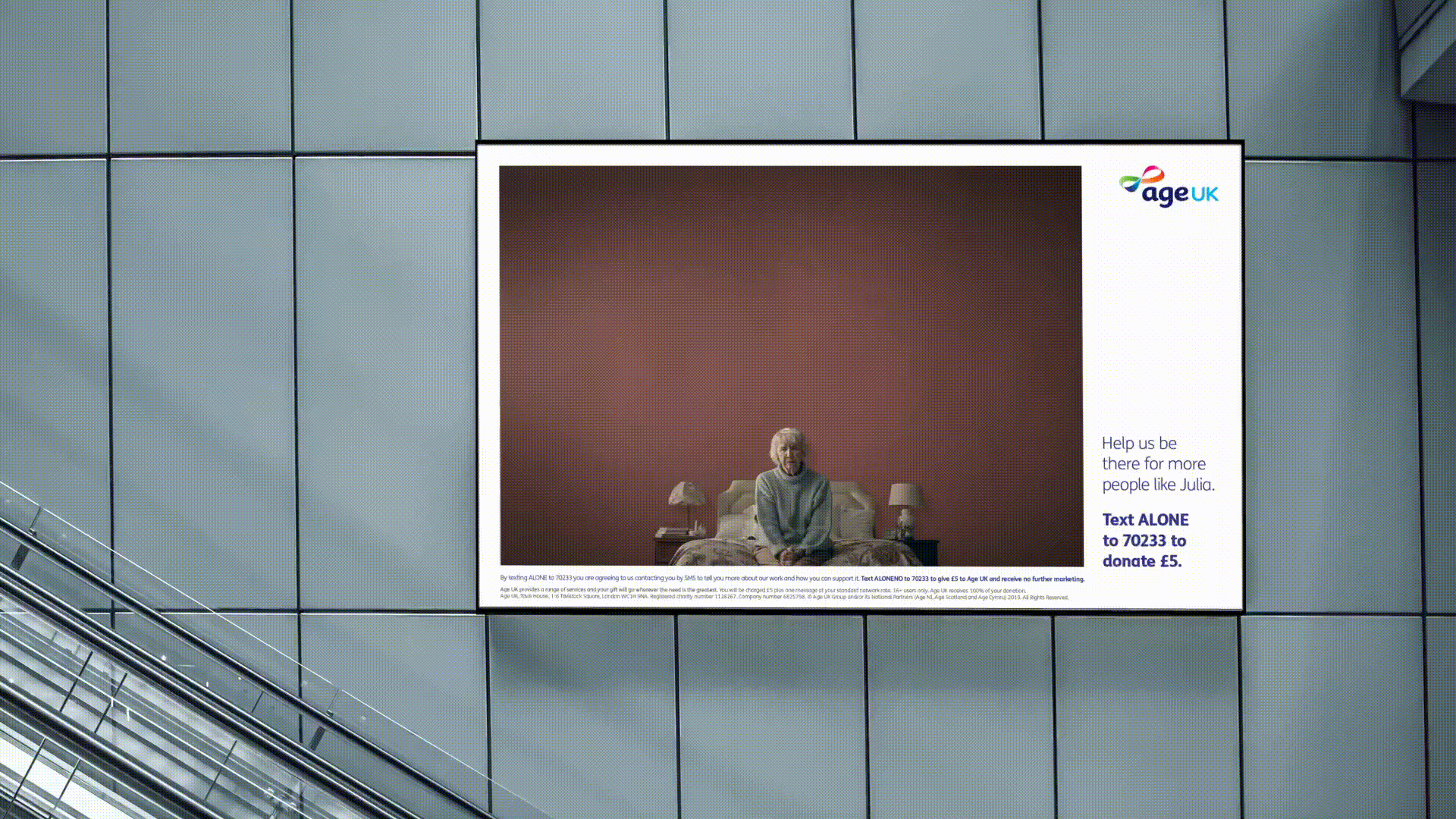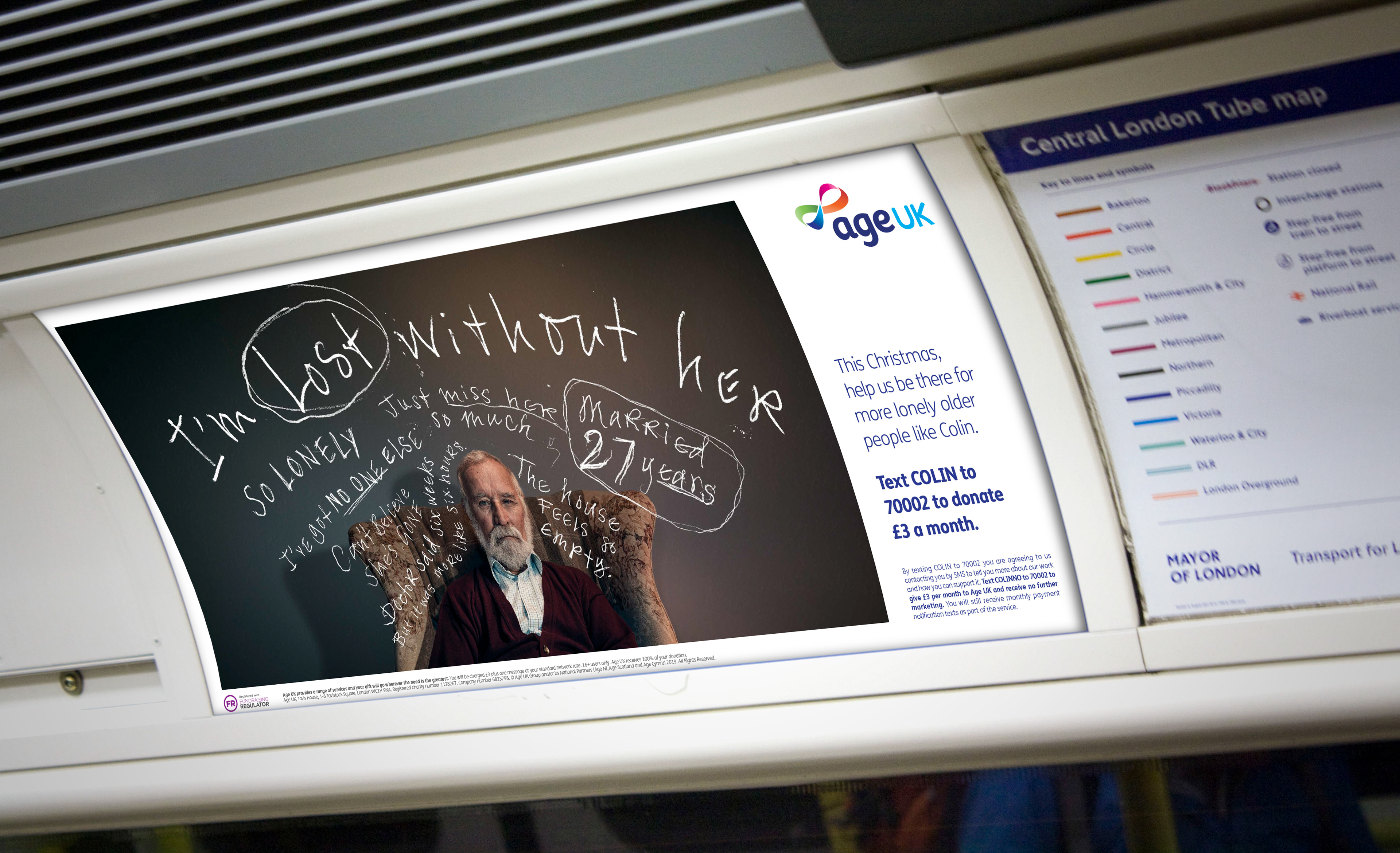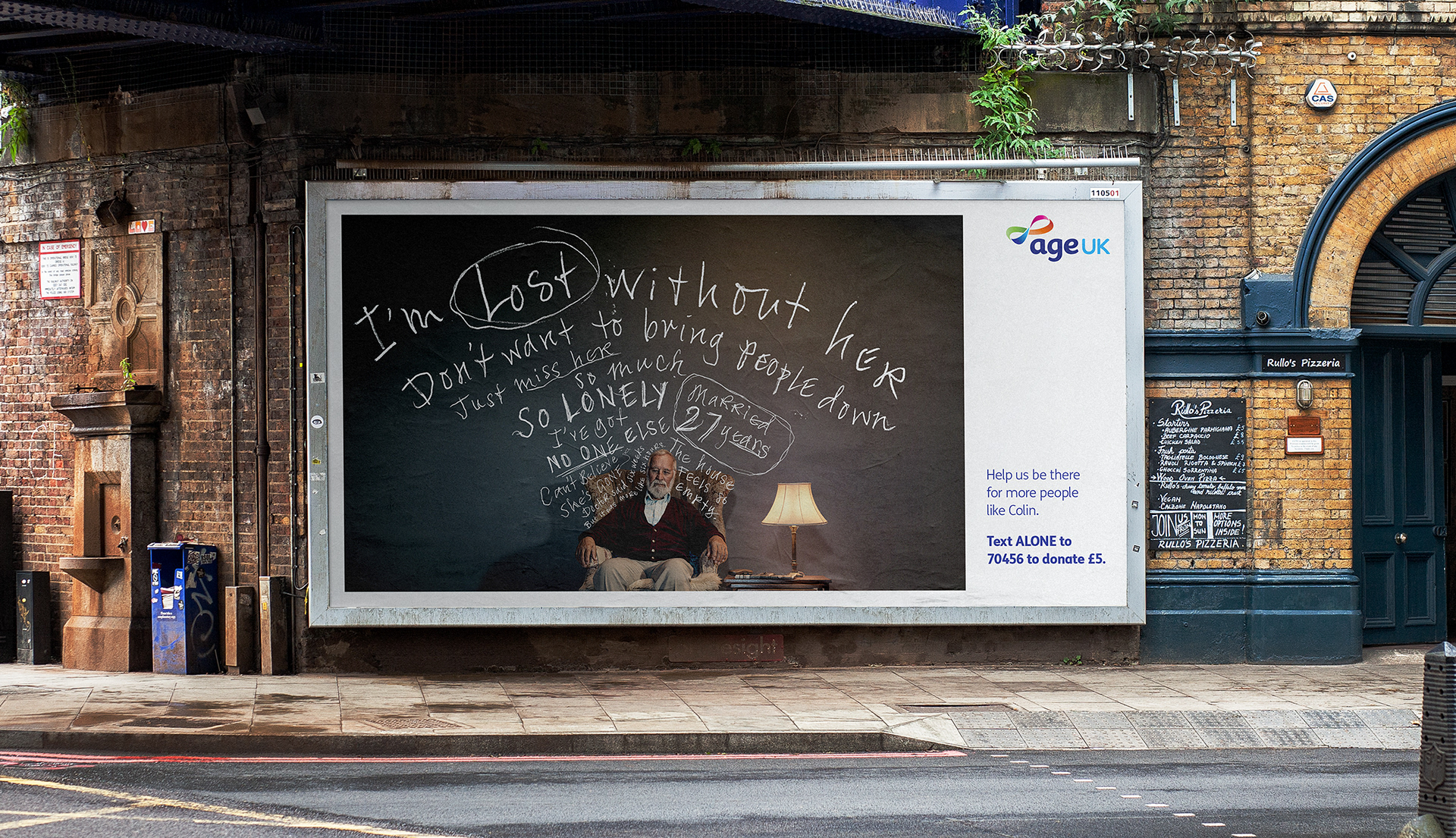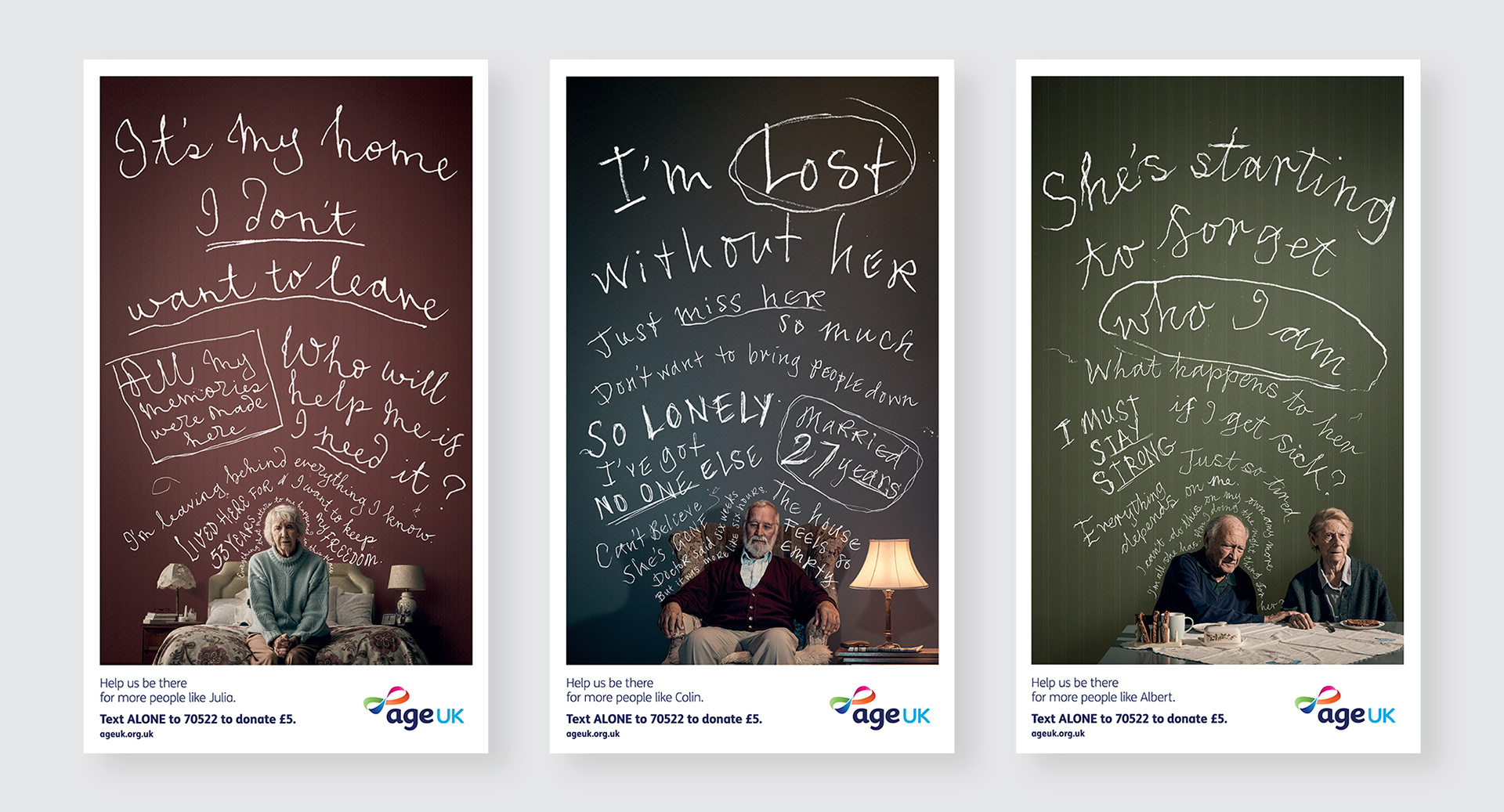 In the UK, over 2.5 million older people are alone and have no one to turn too in times of need.

Our brief was to create an out-of-home campaign to highlight this issue in an emotionally powerful way, which would lead to donations to Age UK so they could reach more people. Our answer was Age UK's 2019 Christmas campaign, 'A problem not shared'. It highlights the burden older people carry, when facing life's problems alone. Their worries and thoughts are represented with handwritten text and shown as weighing down on the older person. These emotional ads were placed in OOH sites with a high dwell time across the UK, throughout the lead up to Christmas.

The Campaign centres around Julia, Colin and Albert, who have all received support from Age UK, their stories told from direct quotes, building a narrative around them. Each of the three characters deals with a different issue that older people commonly face: bereavement, loss of a home, and caring for a partner with dementia. The handwritten typography was created by Alison Carmichael, with each of the three characters having their own handwriting style developed to represent that particular narrative - the distress and emotion coming through in the crafting and the style of the letterforms and mark making. The typography is paired with striking imagery, shot by Olly Burn. The images are specifically created to make the subject small in the frame, reinforcing their isolation and loneliness in the face of the problem.